Rental Sup Surftech Generator 9'6    
Rental Sup Surftech Generator 9'6    
Find below images from our rental sup san sebastian Stand up paddle.
This all around Sup is now into our rental fleet. Great polyvalent that makes the perfect board for touring and catching some fun waves.
For more infos go to: www.surftech.com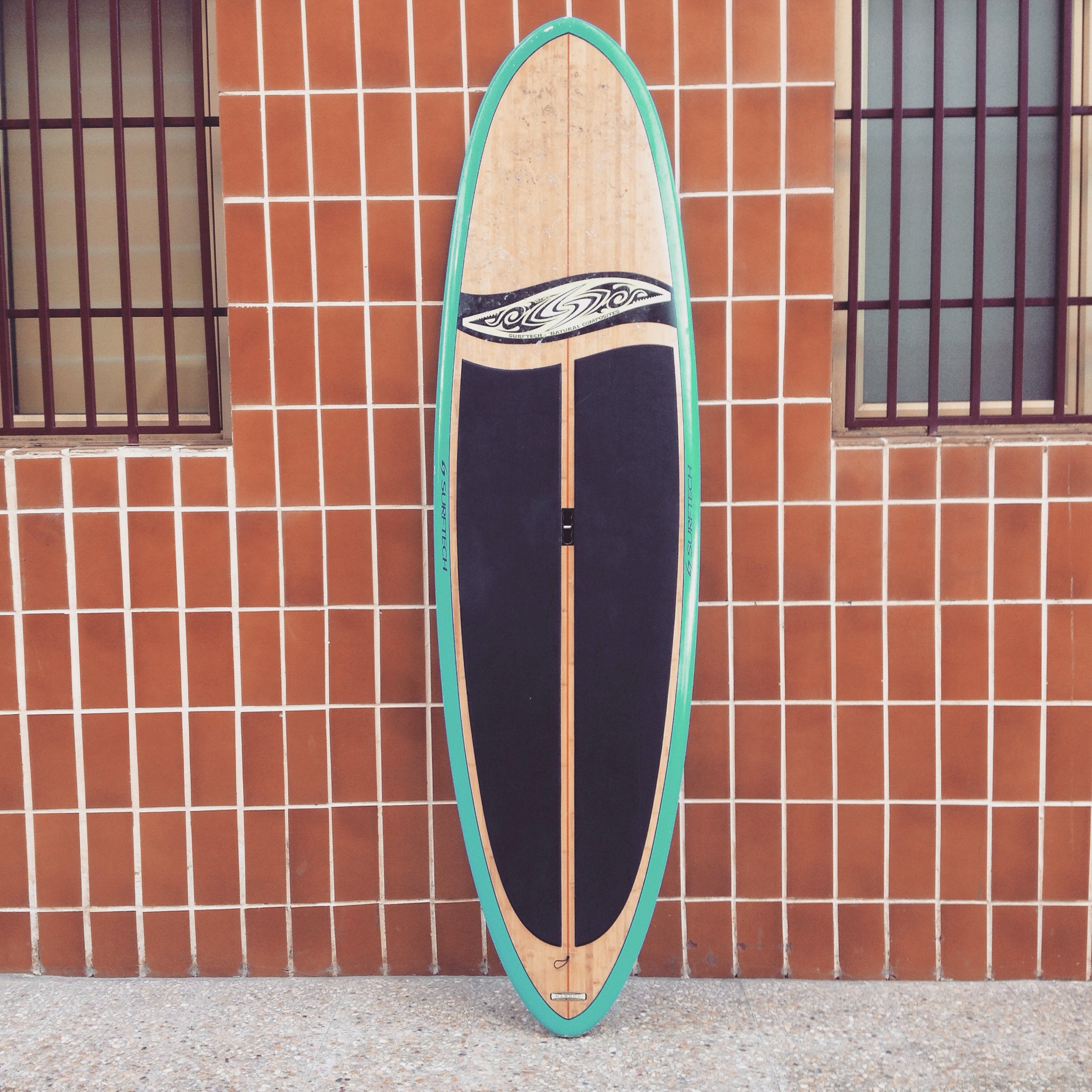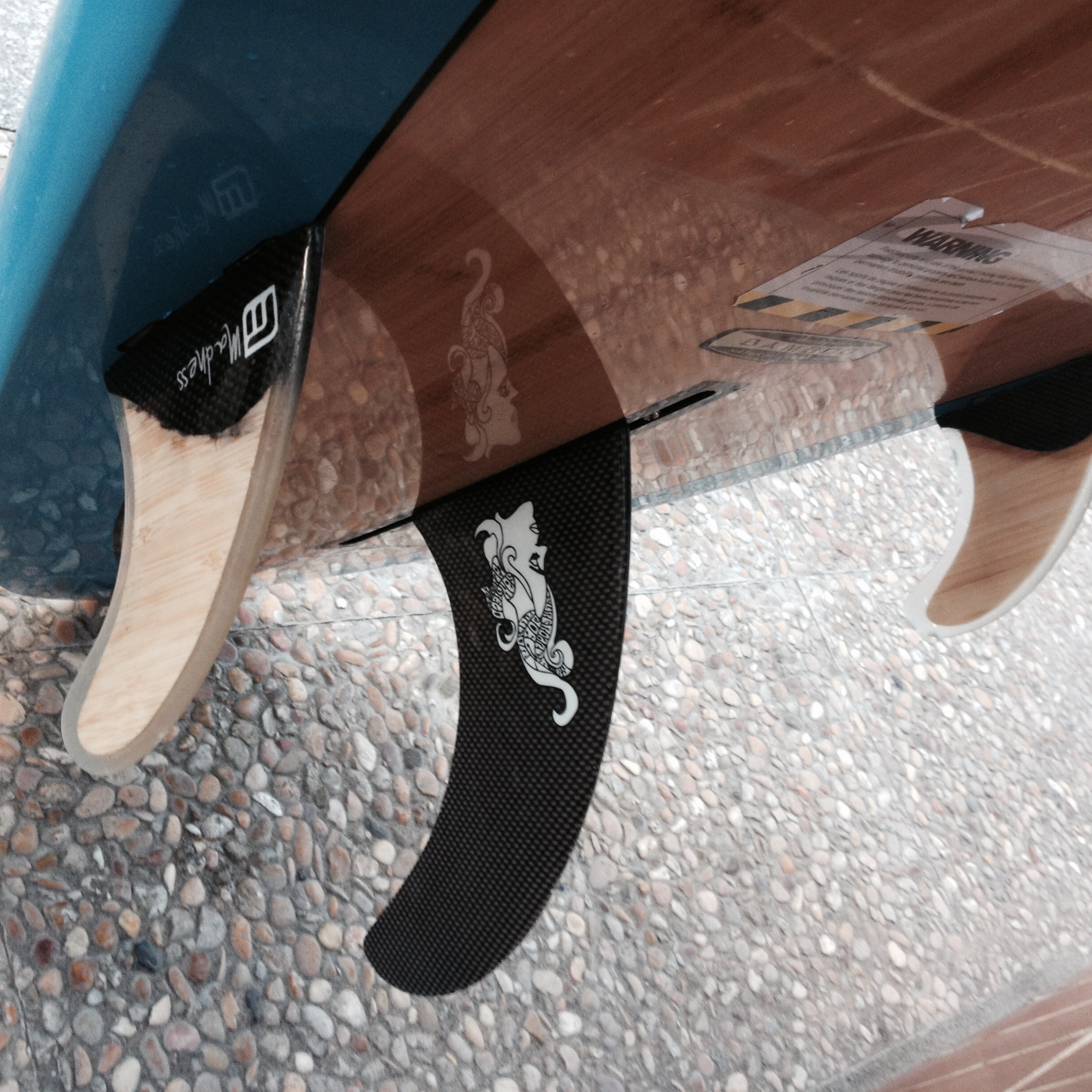 The Surftech Generator Bamboo Stand-Up Paddleboard's old-school bamboo beauty may make you want to mount it on your wall, but this board is designed to be used. Its ultra-light and super-strong materials combine with a paddler-friendly shape for anyone looking to get out and enjoy the water. The bamboo and fiberglass lamination not only looks great, but makes for a stable, fast ride as well. A slight tail rocker and rounded pintail give you plenty of maneuverability and control. With full side rails and a 3/4-length deck pad, this board is not only stable, it's also comfortable for a full day's paddling.
All-around design
Bamboo and fiberglass lamination
Slight tail rocker
Center box/FCS 2+1 fin system
Rounded pintail
Full side rails
3/4-length deck pad
Center carry handle